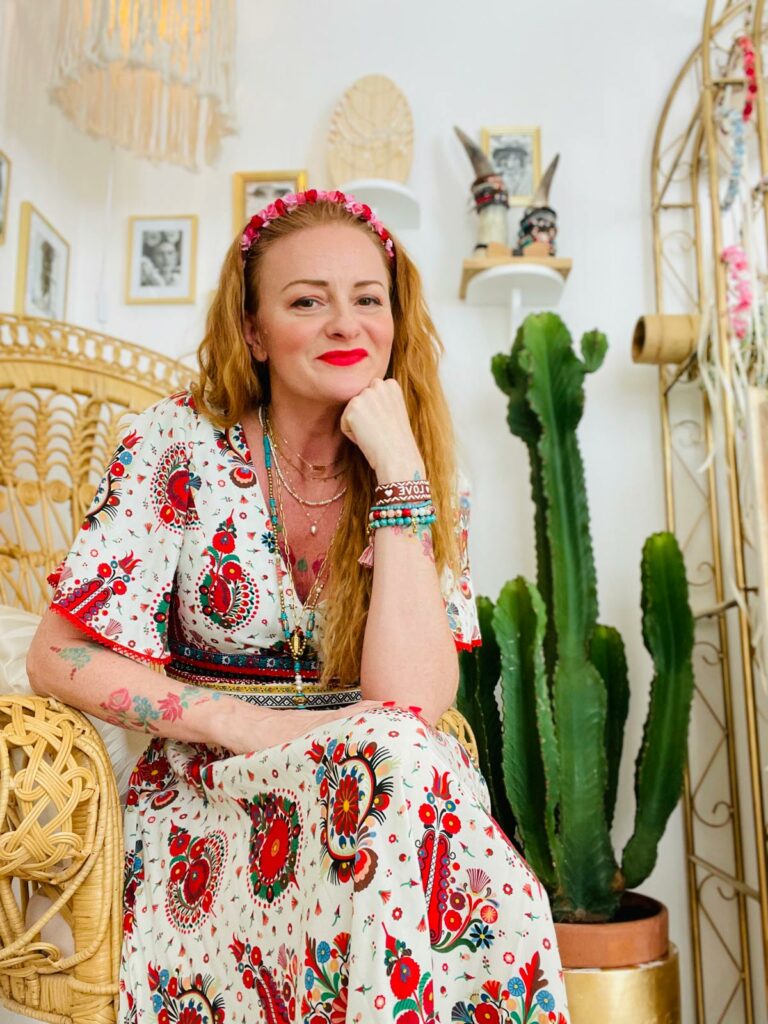 My name is Zsanett Rado and I am the founder, owner and designer of Rado-Design. I warmly welcome you to my blooming world.
The love for flowers has been with me all my life. Through my learned profession as a glass painter, I have always paid attention to the fine details of my work.
Since 2016 I have been designing and making hair accessories, whether for a wedding, first communion, ball, evening event or just for fun. The wishes of women know no limits, but I meet these beautiful challenges with full devotion.
My first pearl hair accessory was custom-made for an extravagant Russian winter wedding. Since then, this particular craft has not only become my calling but also my passion.
My philosophy is to create something extraordinary. My unmistakable handwriting makes my flowers, painted with watercolor or lacquer, something unique.
Thus, every headpiece designed and manufactured by me is a unique piece, whether it is a floral wreath, headband or a small hairpin ...
For my collections I only use hand-picked and high-quality materials such as freshwater pearls, CRYSTALIZED ELEMENTS from Swarovski, glass wax pearls, faceted glass pearls.
I look forward to every single happy woman or future bride who inspires me with her ideas and gives me the opportunity to realize her "fantasies".
It fills me with joy when my customers place their trust in me and my hair jewelry creations can be part of their special moments.
Blooming greetings
Your Zsanett
Contact us
Make an appointment with me and I'll be happy to advise you!
I look forward to your inquiry!
Drop us a line
If you have any questions, please fell free to get in touch with us. We will reply to you as soon as possible. Thank you!